Modelos de caja de cerillas hechos para el mercado japonés
Black Box series - made in England in 1977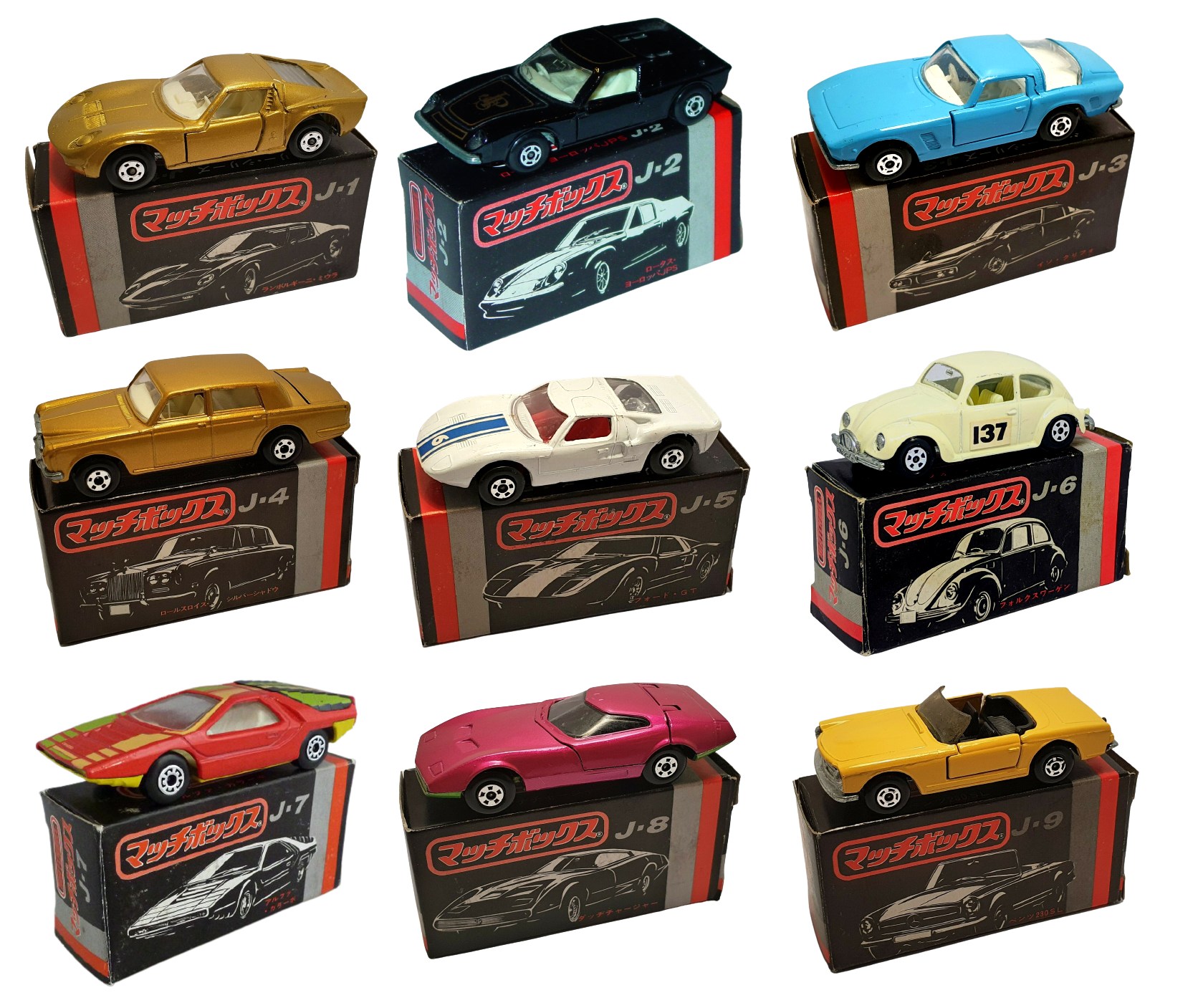 Modelos con sus cajas. Photos by: Alan's Diecast Toys, Unknown
Lista de modelos:
J1: Lamborghini Miura (SF0005-003)
J2: Lotus Europa (SF0001-010)
J3: Iso Grifo (SF0002-010)
J4: Rolls Royce Silver Shadow (SF0031-003)
J5: Ford G.T. (SF0007-007)
J6: Volkswagen 1500 Saloon (SF0003)
J7: Alfa Carabo (SF0092-004)
J8: Dodge Charger Mk III (SF0054-004)
J9: Mercedes 230 SL (SF0034-002)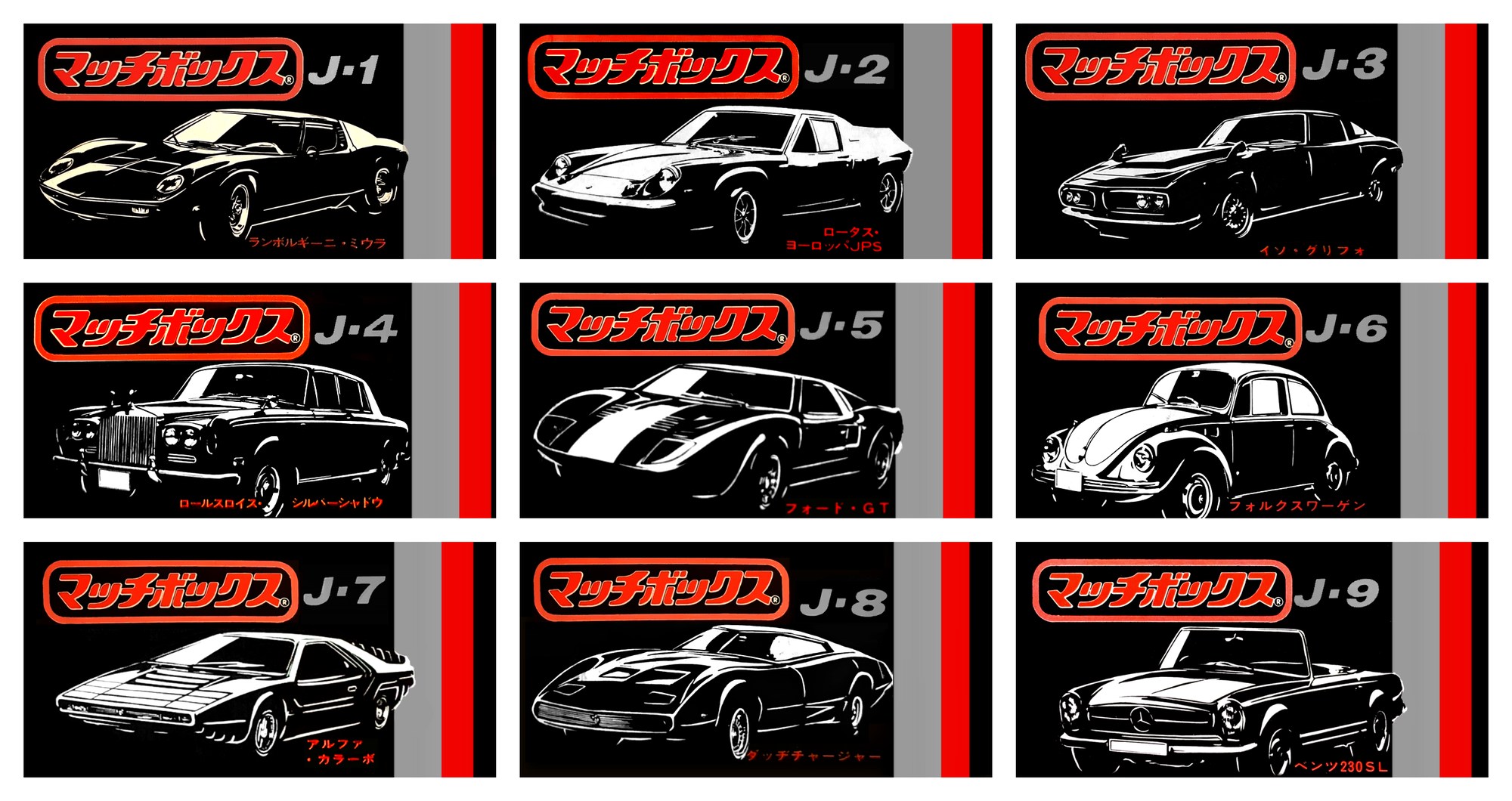 Cajas
Modelos fabricados en Japón
Solo se fabricaron 4 modelos diferentes en Japón:
Mitsubischi Galant Eterna (SF0193)
Nissan Fairlady 280Z (SF0199-002)
Toyota Celica XX 2600 (SF0184)
Mazda Savanna RX-7 (SF0201)
Cada modelo se fabricó en 2 versiones de color diferentes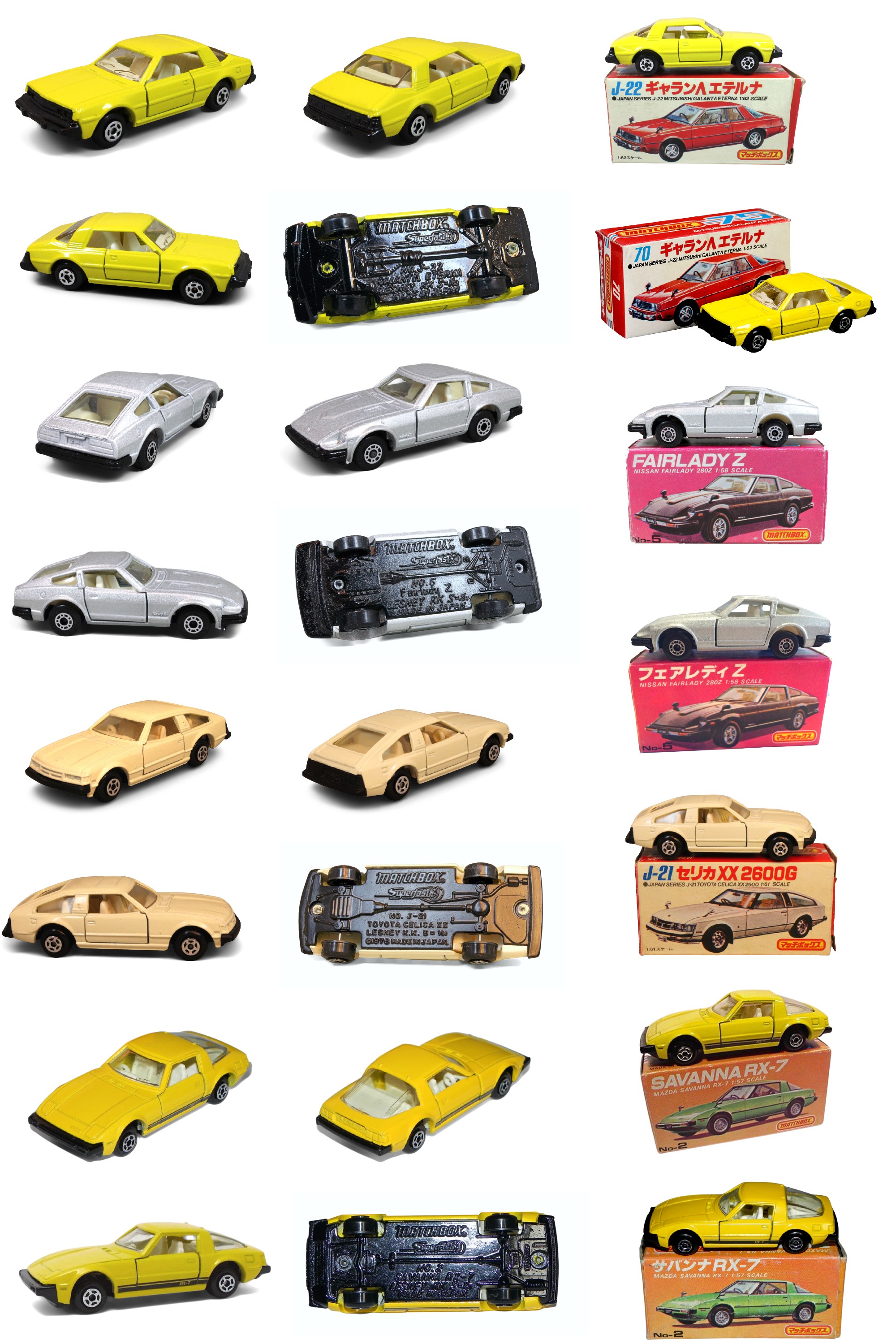 Modelos de caja de cerillas fabricados en Japón. Photos: Matchbox University Collection, Unknown.
Hello, visitor!
The site is now under new management and is not going to close anytime soon. Your collections are safe!
Lots of new features coming soon!
Subscribe to be notified about new features. NO SPAM!
Thank you to everyone who's been supportive of the site!
Regards,
Tom