Diferencias entre los modelos Matchbox 2021
1965 Land Rover Gen II de la serie Basic:
Carga diferente en el techo del Land Rover: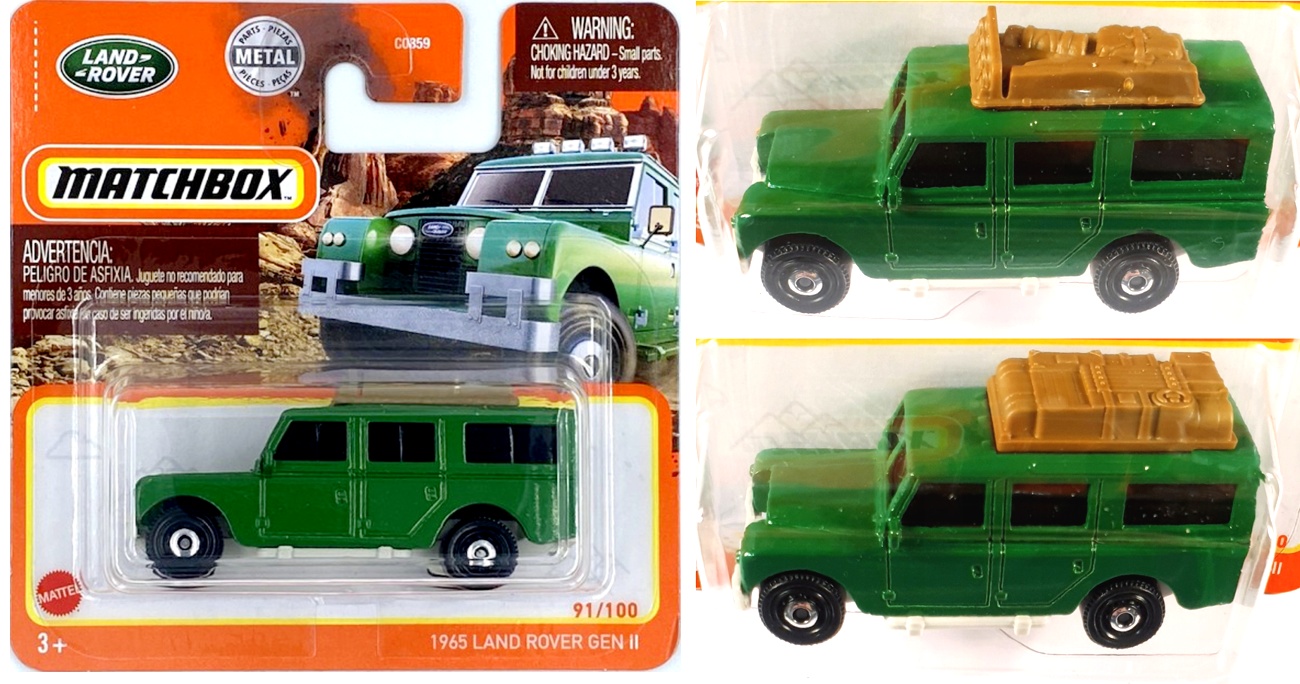 Hitch & Haul: MBX Construction Zone:
Diferente color de la hormigonera.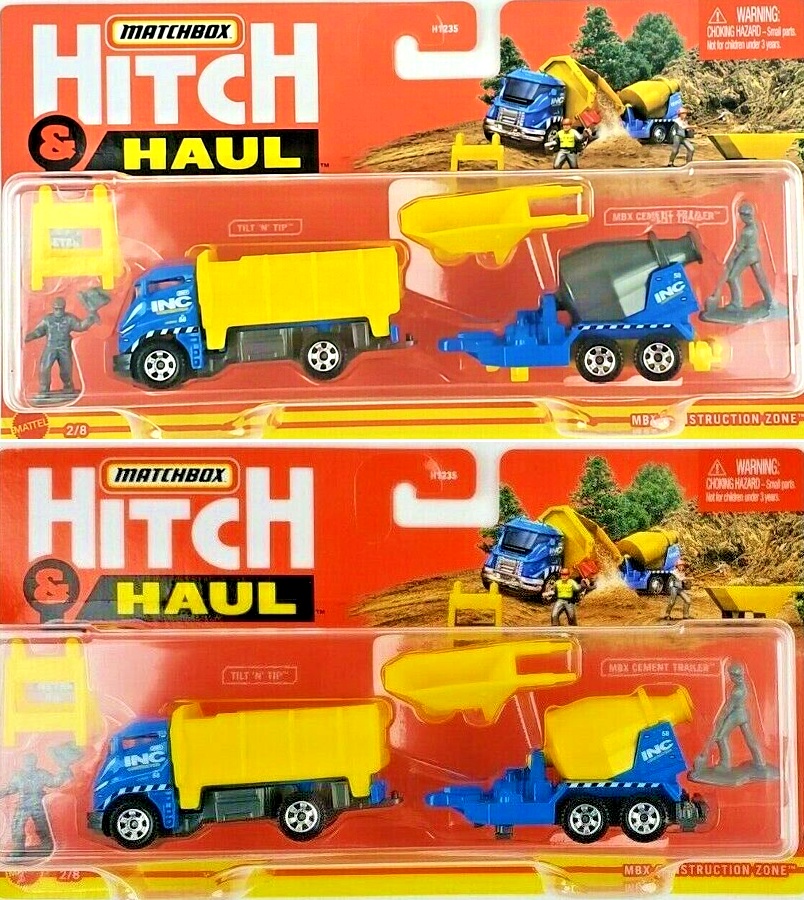 Hitch & Haul: MBX Wave Rider:
Different cargo on the Volkswagen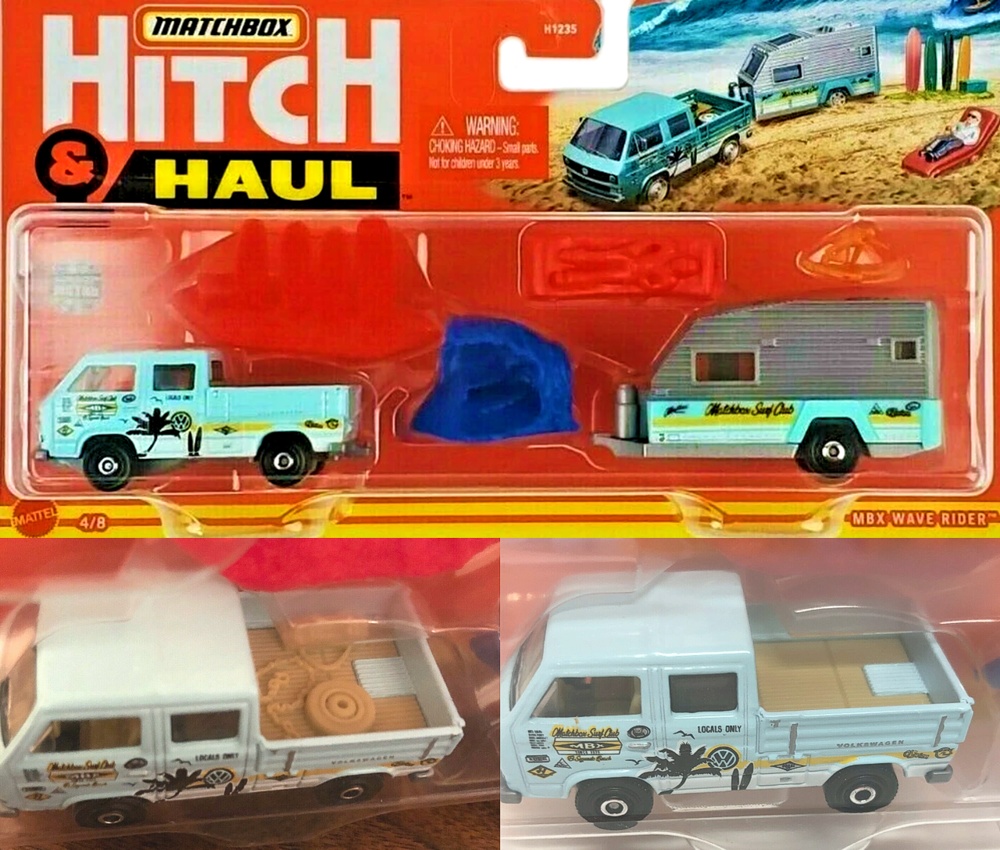 Hello, visitor!
The site is now under new management and is not going to close anytime soon. Your collections are safe!
Lots of new features coming soon!
Subscribe to be notified about new features. NO SPAM!
Thank you to everyone who's been supportive of the site!
Regards,
Tom